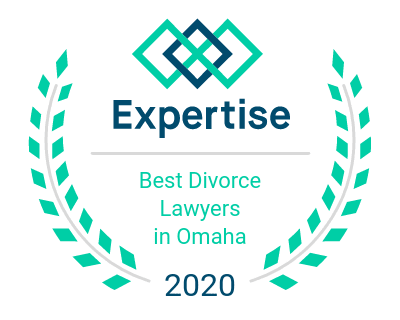 We're here to serve you
Personable, accomplished and results-driven attorneys in Omaha, NE. Kinney Mason, P.C., L.L.O. is an innovative, technology-centered law firm with attorneys that offer litigation services to individual and business clients in Omaha, Nebraska, as well as consulting services nation wide. We're not interested in simply billing hours; we want to make sure our clients are served in the best way possible. We focus on the needs of each client and use a staged flat-fee system.
Recommended by the people of Omaha as one of the best divorce law firms.
Because of the exceptional service and support our attorneys, paralegals, and legal support staff provide to the community, Kinney Mason was recognized by its community as the best law firm for divorce and mediation in Omaha. Jill Mason was also awarded for her services in Estate Planning.
Our Legal Services Include:
Although our main areas of focus are divorce, estate planning, and business services, we also offer services for business litigation, corporate formation, privacy litigation, probate, and general litigation.
Meet the Team
We understand, choosing an attorney is a very personal decision for most people facing a difficult legal situation.  We offer you a chance to meet us here, and more so in person.  We are here to support you when you are ready.
John Kinney is the former chair of the Family Law Section of the Nebraska State Bar Association. He has published two articles in the Nebraska Lawyer magazine: A Summary View of Property Division in Nebraska Divorce Cases" (May 2001) and, more recently, "LB654 and the Current State of Joint Custody in Nebraska" (June 2006). He also served as a member of the Child Support Advisory Commission, which issued a report in January 2007 suggesting comprehensive changes to the Nebraska Child Support Guidelines.
Jill was the recipient of Dean's Merit, Lena Lorge and Yale Kroloff Scholarships, and she was a CALI Award Winner for Legal Writing II. Jill was involved in the Women's Law School Association, Moot Court Board and Phi Delta Phi legal Fraternity, and she is a member of the Robert M. Spire Inns of Court and the Creighton University Young Alumni Board.
Since 2010, Nancy has worked exclusively in domestic litigation and was named a Great Plains Rising Star in the family law practice...
Chantel devoted her career to fighting for victims of domestic violence. She has experience in family law, criminal law, estate planning, personal injury, Social Security disability and VA disability.
With more than 10 years in bookkeeping and keen organizational skills. She earned her MBA and bachelors of arts in human resources management both from the University of Nebraska Omaha.
David has a passion for helping others and a commitment to excellence that he applies every step of the process as a paralegal.
Not your typical firm.
Driven by our desire to serve, bound by innovation – not tradition. We continue to redefine the way law is practiced.